Suite#3: The very finest Frette beddings for your confort and natural latex materas
The little Roman garden as seen from Suite#3 private terrace
The Grand Salon (in option with Suite#3)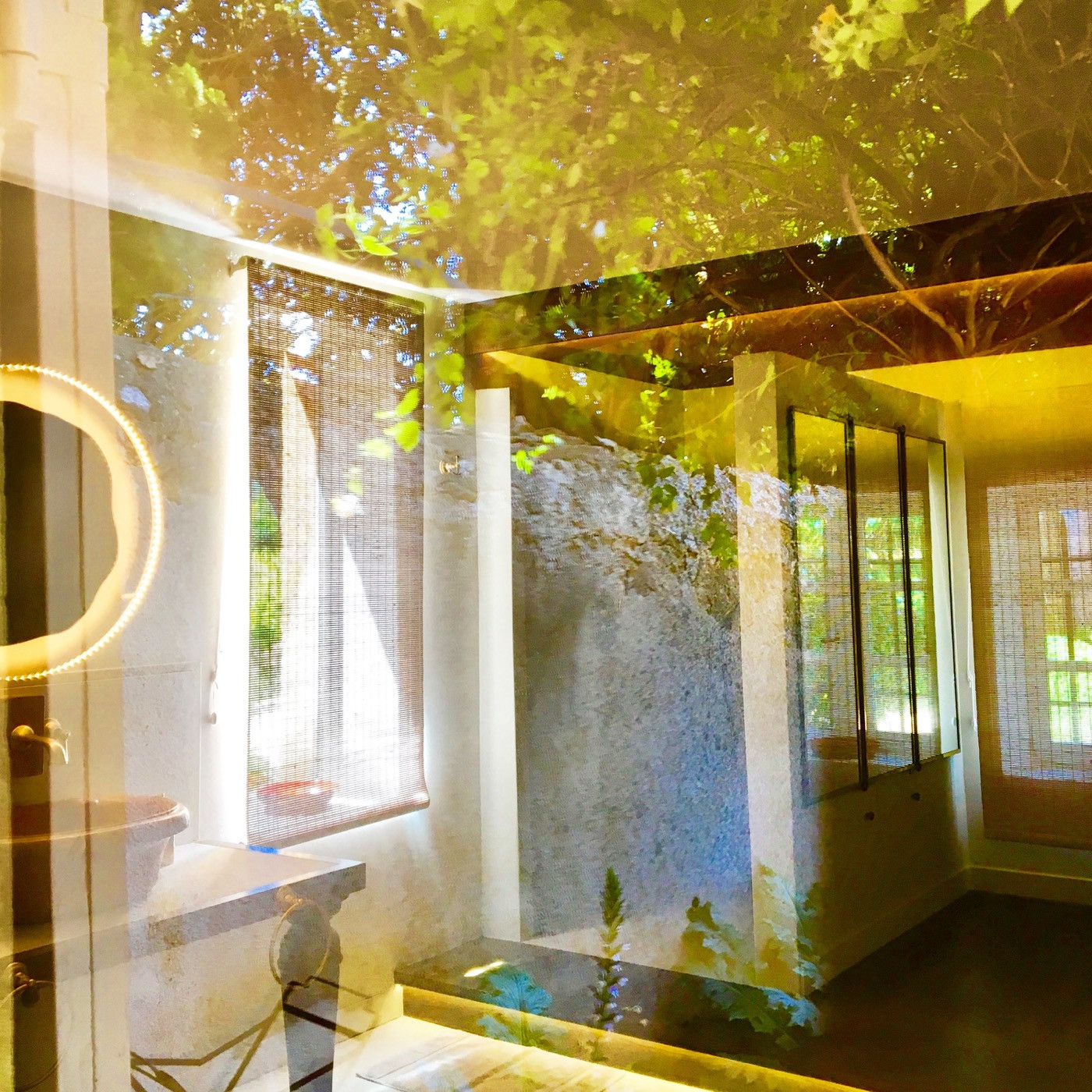 Dreaming in the bathroom of Suite#3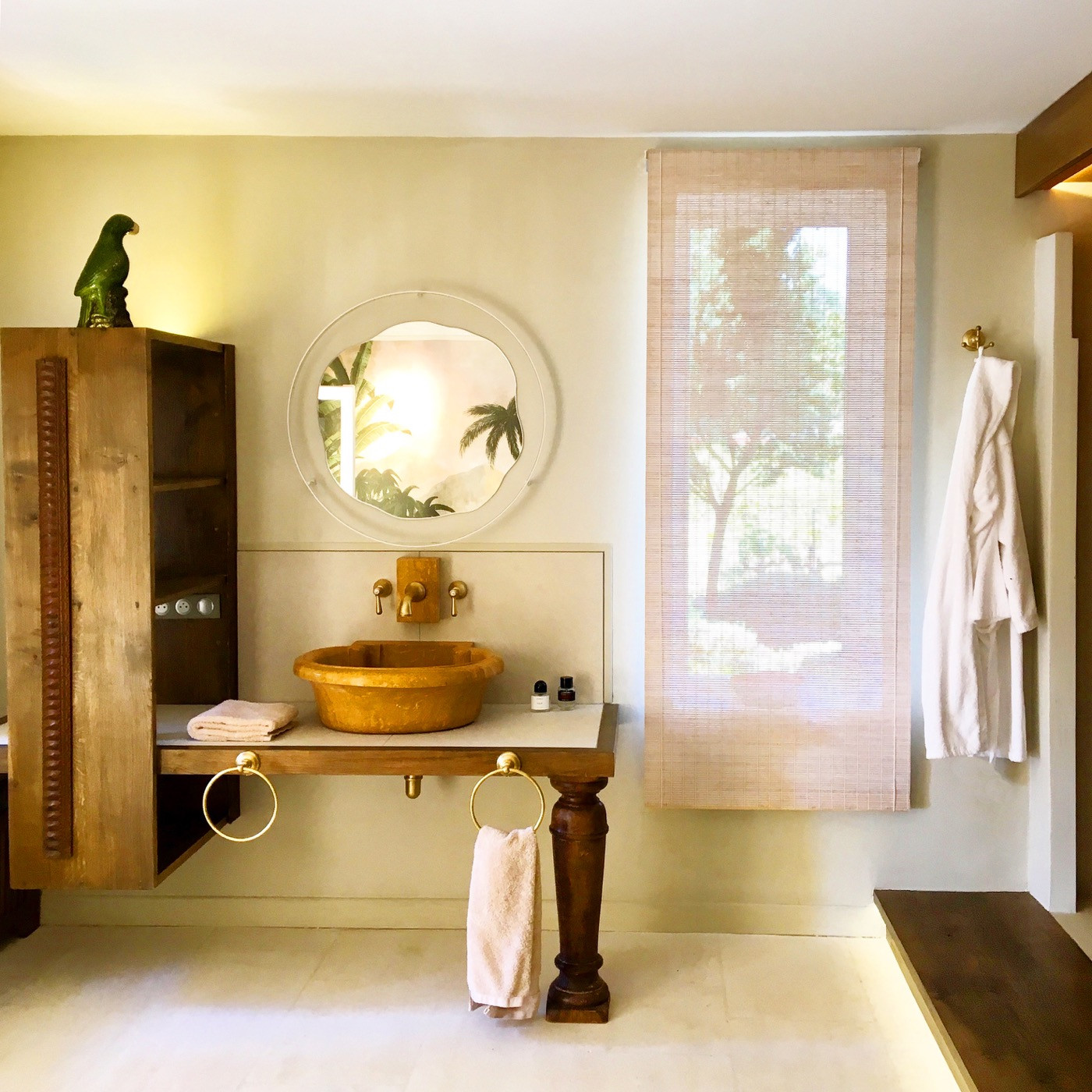 Through the lights in the bathroom of Suite#3
From your private terrace in Suite#3, A view towards the beauty of Ste Victoire and the Sultan pool
Detail on the library in the Grand Salon (in option with Suite#3)


ACCOMMODATION - SUITE #3
Only three Suites
The comfortable and cosy sleeping accommodation at our b&b, comprises of only 3 Suites, each with spacious daylight shower room. Two of them are set on the first floor of the main house, the other on the ground floor.
Our three Suites enjoy views over wonderful gardens to the South, private entrance and terraces.
Guests may choose between two top quality twin or king size beds (180 cm / 71 inch).
Your stay here as if to the home of a close friend... The resort or boutique hotel invites you as a discreet compound, ideal for families or friends travelling together.
The size for our 3 and only Suites:
The Suite #3: 60 up to 100 sqm (with private living room in option)
The Grand Suite: 40 sqm with the Live-in-kitchen: 20 sqm
The Junior Suite: 30 sqm with the Live-in-kitchen: 20 sqm
All three Suites have access to the exclusive Orangerie lounge
TV, music and a large choice of DVDs are available. Free Wifi in Suites and terraces. Massage and manucure treatments on request. Silent large fans provided.